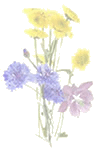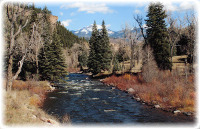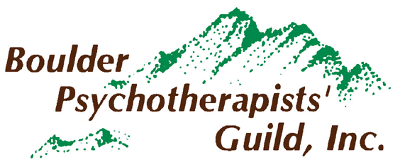 Information for Therapists
NEW!! Mixed Gender Relational Group Two openings (one male and one female) will be available in the near future for a co-ed relational process group in Boulder. This is a long running group that provides useful feedback to members about their interactional styles in an encouraging way. A number of the members also are in individual therapy, and the group leaders make efforts to stay coordinated with members' individual therapists. Age range presently is late 30's to mid 60's. Members are generally high functioning. For additional information or to make referral, call Fredlyn Zitter-Smith, LCSW at 303/443-9008 or Stew Brown, PhD at 303/449-2996.
INTERESTED IN JOINING THE GUILD?
Become a part of Boulder's most respected source of referral information about licensed therapists!
If you are interested in joining the Guild, please call us at 303-444-1036 or send an email to boulderpsychotherapistsguild@gmail.com. Put the words 'Requesting joining information' in the subject line of your email, and please include your mailing address and telephone number. You will receive an information packet via return email (PDF format), and the Guild manager will call you to follow-up. If you would prefer a hardcopy of the information packet, please include that request in your email.

Available Office Space Listings
(OFFICE SPACE LISTINGS (as of 1/1/2017)

NEW LISTING (1/4/17) Two offices available in a 4-office psychotherapy suite in North Boulder (34th and Iris).  Fully soundproof.  Large waiting room.  Internet/wifi access.  Kitchen.  Share suite with two other licensed psychotherapists who've been in the business for twenty years.  View of trees out large office windows with good light.  Renovated one year ago.  Office building features other health care professionals.  Ample client parking.  Photos of offices can be emailed upon request.  Each office rents for $800.  Please contact Amy Keleher (720-291-4606) for more information: amykeleher@yahoo.com

(11/1/16) Beautifully furnished office available for rent with fax, copier, kitchen, parking lot, waiting room, and access to shower and sauna. This office is in a suite with three other offices (psychologists) in west boulder, close to downtown. Currently available Thursdays and Fridays for $400 per month (weekends included if desired). Available an additional half to a whole day on Wednesdays starting in January 2017 ($500-$600). Office is 203 square feet with nice windows and good light. Pictures can be sent via text or e-mail upon request. Contact Marilyn Coonelly at drmarilyncoonelly@comcast.net or 303-938-1870.

(11/1/16) Beautiful North Boulder Psychotherapy Office to Share! Furnished psychotherapy office available to share in beautiful north Boulder on Yarmouth Ave. Full and half day time slots available. Some hourly times may be possible. About the space: Two windows provide soft, natural lighting and soundproofed walls provide confidentiality. I have a mobile sand tray, which can easily be moved around, and sand tray toys available for use. The space is suitable for working with adults and older children; individual and couples. It is not large enough for groups or families. The office is on the first floor of a two-story building occupied by other established psychotherapists. The building has a wheelchair ramp, ample on- and off-street parking, a waiting area, two bathrooms and a kitchenette. The building has a friendly and peaceful energy and is full of sunlight, plants and fountains. Rent includes Wifi, utilities, office cleaning services, snow removal and tea! Please contact Stephenie at stephakorte@gmail.com for further information.

(8/1/16) My office is now available for rent, half time. It is comfortable, furnished, with great Flatirons views. It is in an office with three others, all occupied by therapists in 350 Broadway. It has a comfortable waiting area, a mailroom/kitchen and good parking. Rent is approximately $250 plus expenses. Please contact John Rifkin, 303-442-8652.

(6/13/16) New Shared Office in Broomfield. $125/month.
Looking for a spacious (236 sf) therapist office for your new or part-time practice? You've found it!
Discover why 24 therapists have chosen to locate their private practices at 80 Garden Center.
Here's what you get for $125/month:
*Every Month: 32 hours of exclusive use. Reserve your hours online.
*Great Location. Centrally located at Highway 36 & 287 between Boulder & Denver.
*Completely furnished with all new leather sofas, leather chairs, tables, artwork, etc.
*New Waiting Room for your clients.
*Quiet Walls. We've invested heavily to create a quiet environment for your sessions.
*Windowed office next to an exterior entrance.
*100% Renovated 2015
*No hidden fees. No nickel-and-diming.
*Free Internet: WiFi and wired Cat 6
*Free award winning coffee from Boulder's Pekoe Sip House.
*Free bountiful parking.
*Low Financial Risk $375 ($125 x 3 month required lease)
*Once your practice is established, you'll be first in line for one of our 77 private lockable offices starting at $295.
*Sorry, but the office is not configured for massage therapy.
*Pictures: www.80Garden.com

Contact Jay Buster at 303-415-1938

(5/9/16) Beautiful, spacious, warmly-appointed psychotherapy office available for part-time rental. Located on the second floor of a mid-sized office building in northeast Boulder (near 34th and Iris)—ample parking, huge windows and copious amounts of natural light. Views of trees and mountains. The office is well-suited for work with children and teens as well as adults, couples and families. Use of the office includes use of a non-shared waiting room. Available Fridays, Saturdays and Sundays. $130/month for one day/week; $70/month for a half-day/week.

Please contact Kari Fraser at 303-443-3487 for additional information.

(4/12/16) Psychotherapy office to rent for a couple of days per week in Denver, ½ block from Union Station in the Oxford Hotel  (very similar to the Hotel Boulderado) for someone in Boulder who might be seeking a second office in an area with a fast-growing population of educated residents.  Contact Deborah Holden at 303-753-6747.

(3/1/16) Looking for one or two awesome officemates to join myself and my partner Brad at our unique office a few blocks away from the Pearl Street mall. This is a great building! I was here 25 years...moved out of state and am ecstatic to be back in the building again. Everyone here is in the health and wellness field, social workers, psychotherapists, a physical therapist, cranial therapist, massage and more. Brad and I are both Certified Hypnotherapists and also run a non-profit called The Wilderness Institute offering outdoor adventures for personal growth.

The office is one large "L" shaped room and I have an area off the main rectangular office set up for massage (I am State and Nationally Certified). The office has lots of wood, windows and unusual angles. Not your ordinary cubicle. There is a waiting area with a soothing waterfall fountain, tea, water and restroom. There is a desk for you to use with your lap top but not really a place for you to leave a computer, or set up a permanent work station. Sorry! The office space has two off street parking spots for you while you are using the office. Free Wifi and all utilities included.

Available hours: Let me know your needs, I may be able to be flexible... but if I were to choose these would be the preferred hours.
Mondays till 5pm
Fridays till 5pm
Sundays the whole day and evening

$525/month, month-to-month with thirty day notice. I am unable to offer a pay per session option at this time.

We look forward to meeting you to see how we can create a sacred healing space for all! For photos, please visit this link: https://boulder.craigslist.org/off/5403555684.html

(12/1/15) Fully furnished psychotherapy office sublet available on Thursdays, Fridays, & Saturdays. This is a beautifully decorated and fully sound-proofed office in a four-office suite located in a well-maintained office building with plenty of parking. The suite includes comfortable client waiting room, kitchenette, fax/copy machine and internet/wifi access. Suite mates are friendly, professional psychotherapists, licensed in their disciplines. Subletting person must also be licensed in a psychotherapy discipline. Rent will be only $350/month. For information, please contact Mary Schlesinger at 303-442-2244, 303-641-8904, or mschlr@comcast.net.




Self-Pay Clients, Not Insurance Companies, Deserve a Discount
Copyright ©2004 Ivan J. Miller, Ph. D.
(Published in 2004 in the Independent Practitioner, 24(4), p 166-167.)
I am often asked about the legality and ethics of giving self-pay clients a discount so that they pay less than an insurance company. I am asked about these discounts because I am President of an organization of 78 psychotherapists in Boulder, Colorado, the Boulder Psychotherapists' Guild, Inc., and we offer clients a 20% discount on individual and family therapy when they pay at the time of service, and there is no paperwork for insurance or any other party. If properly done, this discount is legal and ethical, and moreover, it makes sense, is good business, and does not decrease income.
Strangely, in the perverted world of health care financing, most insurance companies insist on a discount but many clinicians worry that it might be illegal to give a discount to a client. Insurance companies receive the discount in spite of creating paperwork, putting therapists and patients on hold for long time periods when they phone, losing enormous quantities of mail, mismanaging accounts, invading privacy, and generally lowering the quality of life for almost everyone who deals with them. Yet the self-pay client, who is easier to care for administratively due to the absence of insurance bureaucracy, has historically paid the highest fee. This is not only unfair, but it is a poor business practice to make the least time consuming clients pay the most money.
In 1994, when I established the Guild, I decided to address this unfairness. As an organization that is not only dedicated to preserving the integrity of client-focused psychotherapy, but is also intent on serving consumer needs, the discount was incorporated as part of our commitment to consumers. We have two rationales. First, the advertised discount is promised only to clients who state in their initial contact that they are referrals through Guild advertising. As such, the discount is offered in the same manner as discounts are offered to any participant in an insurance plan that has negotiated a lower rate for its members. It is a group discount that could be offered by any businessperson to any group such as seniors, veterans, or professional colleagues. Second, and more general, is the rationale for the discount that I offer in my practice. I give a $30/session discount to any client who pays at the time of service and does not require a statement that can be submitted to insurance or other paperwork. I explain the reason for the two fees is that I have two levels of service. One level, the discounted service, is consultation and therapy. The second level is consultation and therapy plus hassling with insurance companies or other third parties.
The discount is actually just a method of appropriately pricing services. In other businesses, shipping and handling charges or other administrative charges may be added on top of the sale of a product or service. It is no different than offering a cash discount because it saves administrative and billing expenses. In dealing with insurance, however, the additional expenses cannot be specified in advance and need to be spread over all insured. As clinicians are well aware, the expense of dealing with insurance is enormous. The hours of pursuing mishandled claims are extensive. When clients submit their own claims, I have still found that insurance can ask for additional paperwork. Even an insurance company that has historically handled claims efficiently and properly can change management and institute onerous practices. Today's good insurance company can have a financial crisis and become tomorrow's typical insurance company. It is good business to charge differential rates for the two levels of service.
I have found the price differential between the two levels of service appropriately compensates me for my time. When I bill insurance, I find that the higher fee merely covers the hours of my time dealing with insurance, the stress of dealing with industry-wide incompetence, and insurance company induced brain damage. Because I am compensated, I have a better attitude than when I was dealing with insurance without extra compensation. Furthermore, I have the good feelings that come from knowing that I am not asking my self-pay clients to absorb expenses that are imposed by insurance for other clients. I do not lose income because each level of service is priced to pay for its actual costs.
Fortunately, I do not need to worry about breaking any contractual arrangements with insurance companies because I have not signed any contracts to work for insurance companies. I am always an out-of-network provider. I could not do this if I had agreed to a contractual rate with a company.
In order to keep the two levels of service distinct, I do not give self-pay clients a statement that can be submitted to insurance. I do not include a diagnosis on these statements and sometimes do not include a procedure code. In fact, I do not routinely give statements to self-pay clients unless clients request them. If asked, as a good businessperson, I am glad to provide a statement. These diagnosis-free statements are good enough for clients who have a pre-tax cafeteria plan or medical savings account. They also are good for income tax purposes.
My higher fee for counseling or therapy plus paperwork applies not only to insurance but also to any other third party payer who requires paperwork. One example is the victim's compensation funds that require progress reports and treatment plans.
Over the past ten years, I have had a few clients who wanted the lower fee, and still wanted a statement that they could submit to insurance. These clients said they would endure the insurance hassles and thought they deserved the discount. I have refused these requests for two reasons. First, I am not going to submit different fees to insurance companies. I have only one fee that goes on insurance statements. Second, I have found that any time insurance is involved; it can turn into a mess. I know how my business works and the potential hassles and the policy is based on that knowledge. I did lose a few clients, but in each case, the potential clients were looking for therapy as a way to manipulate or please someone in their environment. These potential clients seemed to place little value on their therapy and wanted to spend as little money as possible while complying with the requests to get therapy. They were not clients who were unable to afford therapy, and if they were I would have negotiated a sliding scale payment. Overall, I believe my policy makes sense and my clients do as well. Typically, clients emphatically and supportively say they completely understand.
To obtain the discount, I ask clients to pay at the time of service in order to reduce book keeping and administrative expenses. Of course, some clients forget to bring their money. In these cases, I simply explain that I have a system for when clients forget and hand them a self-addressed and stamped envelope so they can mail the payment. Often, when I am putting the stamp on the envelope my clients generously offer that they can provide their own stamp. In response, I politely say that I want to make it easy for them to send me the money. In this exchange, my clients understand that I am serious about the payment at time of service but also am understanding that people can sometimes forget.
I have been asked if it is illegal to charge insurance companies more than clients for the same service. I believe that is illegal, and that there may be insurance fraud laws that specifically prohibit charging insurance more than the established rate. However, this is not what I advocate or do. I have different levels of service. I understand that we should set our fees for each type of service and not raise fees for one customer unless there is a policy with a rationale. Once fees are set, we can offer discounts for insurance companies, payment at the time of service, sliding scales, or what we call in the Guild, "no administrative services" discount. Each of the discounts should have a sensible rationale, and it would be unethical to charge a client or an insurance company more on an arbitrary basis or just because they could pay more.
Having advocated discounts for self-pay clients, there is one caveat that I need to raise. Insurance is regulated by state law, and anyone who offers clients a self-pay discount should review all state laws on insurance fraud and professional billing policies. These state laws may change the way that discounts need to be offered.
Discounts for self-pay clients make sense. They also make a statement that insurance should be paying the increased administrative costs of delivering health care. Let us give the self-pay clients the break they earn by keeping us out of the insurance quagmire.