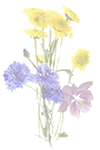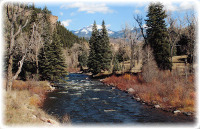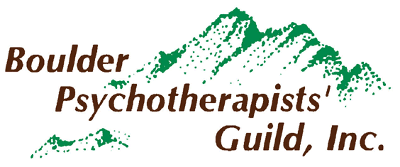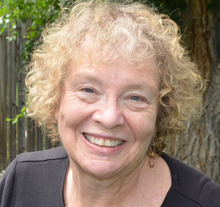 1800 30th Street, Suite 209D
Boulder, Colorado 80301
700 Front Street, Suite 106
Louisville, Colorado 80027
Contact information:
(303) 378-1887 (mobile)
lifeinwaves@gmail.com
Rosalind Bard, Psy.D., L.P.C.
Licensed Professional Counselor
Licensed Professional Counselor in Boulder and Louisville
providing psychotherapy and counseling to individuals and
couples.



Professional Interests and Specialties:

Although we all experience change, it doesn't mean that we
always effectively handle the stress of transition. With my
support, you can learn to surf the waves of change, steer in
the direction that is right for you, and find clarity, creativity,
and humor to help you stay afloat.

• Smooth life transitions and build resilience when dealing
with career changes, aging, caregiving, chronic pain, illness,
empty-nesting, relationships, and pet loss

• Learn to deal with depression, anxiety, trauma, grief, loss,
and low self-esteem

• Learn to effectively navigate interaction as a couple

• Understand the phenomenon of being a "mid-life orphan"
and the effects of adult sibling and parental deaths on one's
life journey

• Resolve creative blocks, and performance anxiety, and
enhance creativity

• Understand the lifestyle needs of artists, writers, musicians
and performers

•

Develop inner strength and wisdom while exploring the
meaning of one's own life

• Deal with adjustment issues of military life

• Stay emotionally healthy during stressful times by connecting
with others, developing new skills, learning to improvise,
and laughing


Patient Age Groups:
Adults
Young Adults
Mid-Life Adults
Older Adults
Serving:
Couples
Individuals
Education:
Psy.D., Southern California University for Professional Studies, 2006
M.A. in Counseling, University of Colorado at Boulder, 1975
M.A. in English, New York University, 1971
Background and Experience:
Over 40 years counseling; training and supervising counselors and student interns and facilitating groups and workshops. Writer, actor, photographer.
Professional Affiliations and Activities:
Member, EMDR International Association
Society for Creative Aging, Board Member
VIVA Acting Group
Military Family Life Counselor (MFLC)
American Counseling Association
Other information:
Evening and weekend hours available.