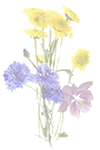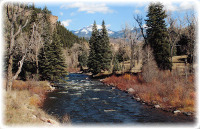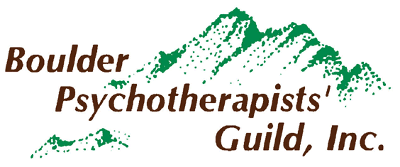 Stewart Brown, Ph.D.
Clinical Psychologist
Licensed Clinical Psychologist in Boulder providing
psychotherapy and counseling to individuals, couples,
families, and groups.



Professional Interests and Specialties:



The issues that bring a person into therapy generally
stem from thoughts, feelings, and behaviors that
essentially are attempts to protect against some bad
outcome. Healing and improvement comes when there
is understanding concerning what's really going on,
and when the past hurt or humiliation is addressed.
A major component of this process is an increase in
self-esteem and the experience of joy through the
realization of one's true identity.

• Post Traumatic Stress Disorders

• Couples / Families

• Spiritual Issues

• Depression / Anxiety

• Interpersonal Relationship Issues


Patient Age Groups:
Adults
Teenagers
Older Adults
Serving:
Couples
Families
Individuals
Groups
Education:
Ph.D., University of Texas at Austin
M.A., Boston University
B.A., Davidson College
Background and Experience:
40 years clinical experience providing individual, family, couple and group psychotherapy to combat veterans and their families through the Department of Veterans Affairs, as well as the general population through private practice. Consultation/Supervision: 4 years clinical supervisor for approximately 120 clinicians at 42 sites over a 10-state area; 30 years supervising clinical intern. Teaching: adjunct professor at University of Denver PsyD Program for the
last three years.
Professional Affiliations and Activities:
Certified Internal Family Systems (IFS) therapist
International Society of Traumatic Stress Studies
American Group Psychotherapy Association
Other information:
Dr. Brown also offers the following therapy groups:
True North Enterprises
You have to be over 55 and male to join this group. It's that exclusive! If you do join, you agree to be part of a process that's designed to get you on course. Many men who retire soon feel like they just lost a part of their identity at a time when there isn't all that much time left. There's an awareness that the clock, in fact, is running. If you have enough health and money, you can travel, but for today's boomer generation, that just may not be the answer. What is the answer? Or is there one? This group will set you back $125/month and will get you together with others who are interested in running a good race and finishing strong.
Meets weekly for 90 minutes. Date and time: TBD
Mixed Gender Relational Group
This is a group of 6-8 people who want to explore relationship patterns. One-on-one therapy limits your therapist from seeing how you really interact with others, and in most social situations, we just don't tell each other about either strengths or liabilities. Consequently, we have difficulty figuring out what we are doing that promotes the same old unwanted outcomes with relationships. This group is designed to provide new awareness in an atmosphere of safety that will encourage risk taking and new behavior.
Meets weekly for 90 minutes. Date and time: TBD