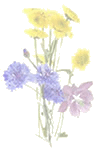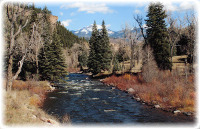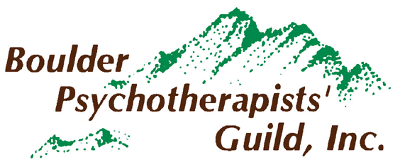 The Daring Way (based on the research for Brene Brown) Develop an Authentic and Wholehearted Life!

Later in life many people's biggest regret is that they didn't live life more authentically. This class will challenge you to ask questions such as: Who do I want to be? Am I authentically being me? Am I choosing comfort over courage? It is vulnerable to show up and let ourselves be seen when we cannot control the outcome, but this is when we feel the most alive. In this group we will explore obstacles that prevent us from fully engaging in our lives. We will explore topics such as vulnerability, courage, shame and worthiness. We will dig into thoughts, emotions and behaviors that hold us back and develop a courage practice that transforms the way we live, love, parent and lead.
This 8-week group runs from 1/4/2017 through 2/22/2017 at 5353 Manhattan Circle, Suite 203, in Boulder, on Wednesdays from 10:00 - 12:00. Earlybird price of $450 if paid by December 21st, $525 after December 21st.
Please contact:
Dr. Liz George, Docliz.georg@gmail.com, 303-916-2036
Dr. Lisa Aweida-Ross, Laweida@comcast.net, 303-413-1600


Mixed Gender Relational Group Two openings (one male and one female) will be available in the near future for a co-ed relational process group in Boulder. This is a long running group that provides useful feedback to members about their interactional styles in an encouraging way. A number of the members also are in individual therapy, and the group leaders make efforts to stay coordinated with members' individual therapists. Age range presently is late 30's to mid 60's. Members are generally high functioning. For additional information or to make referral, call Fredlyn Zitter-Smith, LCSW at 303/443-9008 or Stew Brown, PhD at 303/449-2996.
Mixed Gender Relational Group
This is a group of 6-8 people who want to explore relationship patterns. One-on-one therapy limits your therapist from seeing how you really interact with others, and in most social situations, we just don't tell each other about either strengths or liabilities. Consequently, we have difficulty figuring out what we are doing that promotes the same old unwanted outcomes with relationships. This group is designed to provide new awareness in an atmosphere of safety that will encourage risk taking and new behavior.
Meets weekly for 90 minutes.
Date and time: TBD

Therapist: Stew Brown, Ph.D.
(303) 449-2996

Mixed-Gender Relationships
Ongoing groups (20 years) composed of men and women with a variety of issues and concerns. The developing and ongoing relationships between group members provide the material to explore the interpersonal aspects of the problems people bring to the group.
Wednesdays - 7:00-8:30 am

Therapist: Robert Unger, L.C.S.W., Ph.D., C.A.C.III
(303) 938-9494

Mixed-Gender Therapy Groups
Each group is composed of men and women who have been in individual therapy and wish to expand their skills in relating to others. The group provides a safe environment in which to learn new ways to share feelings and form healthy relationships.
Size: 8 adults
(2 groups) Tuesdays - 12:00-1:30 pm or Wednesdays - 4:30-6:00 pm

Therapists: Fredlyn Zitter-Smith, L.C.S.W. (303) 443-9008 and David Yeats, L.C.S.W. (303) 335-9170