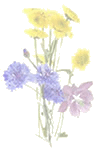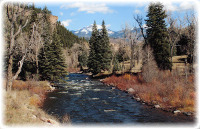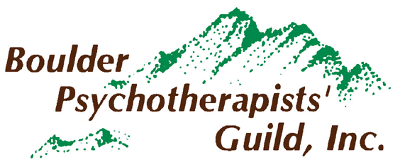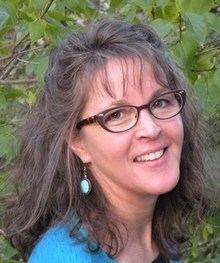 Nora Swan-Foster, M.A., L.P.C., ATR-BC, J.A., NCPsyA
Licensed Professional Counselor
Registered and Board Certified Art Therapist (ATR-BC) Diplomat Jungian Analyst (JA) Certified Psychoanalyst (NCPsyA)
Licensed Professional Counselor in Boulder providing psychotherapy and counseling to individuals, couples, and groups.


Professional Interests and Specialties:

• Offering in-depth therapy and psychoanalysis for grief
and loss, trauma and abuse, depression and anxiety, mid-life
challenges, spiritual crisis, and inter-generational trauma

• Expertise with childbearing related issues including pregnancy,
post-partum, and grief and loss, as well as other creative expressions
that undergo conception, incubation, and birth

• A deep appreciation for unconscious material and the innate health
and healing nature of the psyche revealed through dream analysis,
art work, journaling, sandtrays, and Brainspotting (Level II)

• Individual and group consultations, supervision, education/workshops
for expressive art therapy, Jungian psychology, and Jungian-oriented
group process


Patient Age Groups:
Adults
Mid-Life Adults
Older Adults
Serving:
Couples
Individuals
Groups
Women
Organizations/Work Groups
Education:
Jungian Analyst Diploma, IRSJA, 2010
Masters in Expressive Arts Therapy, Lesley College, 1986
B.A., English Literature, UW, Madison, 1983
Background and Experience:
Over 25 years post-degree experience as a psychotherapist working with people of all ages in a range of agencies including medical, inpatient/outpatient, residential and private practice; 8 years as graduate level art therapy instructor; 6 years analytic training with the IRSJA
Professional Affiliations and Activities:
Inter-Regional Society of Jungian Analysts
International Association of Analytical Psychology
National Association for the Advancement of Psychoanalysis
Boulder Association of Jungian Analysts
American Art Therapy Association / Art Therapy Association of Colorado
Other information:
Nora Swan-Foster offers the following therapy groups:

Pregnancy as an Initiation
Childbearing issues offer women a unique opportunity to enter into a deeper relationship with their unconscious and creative instinct. Through dreams, art, and the archetype of initiation, this workshop will offer women both a didactic and experiential approach to pregnancy as a personal journey and insight into the healing role of the creative process. A recent article published in the Journal of Prenatal and Perinatal Psychology and Health will provide the basis for this personal exploration for this time-limited group. Date and time to be determined.

Women's Dream and Art Journal Group
Are you looking for a fresh approach to personal depth work that can enhance your therapeutic journey? Do you wonder what to do with your dreams? This group will offer creative approaches and suggestions on how to create a working journal that includes images emerging from dreams and active imagination. Jungian psychology and expressive arts therapy offer the basis for this fun, day-long workshop. No art or journaling experience is necessary - only a willingness to explore. Date and time to be determined. Go to www.swanfoster.com for more information.
Women's Jungian Book Group
Many have read the popular book "Women Who Run With the Wolves", but few have had the opportunity to work on this material within an ongoing group that honors personal associations and includes creative time to respond to the stories. While this is not a traditional therapy group, the reading material will nurture deep and meaningful discussions along with an opportunity to expand one's knowledge of Jungian psychology. This is a closed group and being in individual therapy during the group is a requirement. Go to www.swanfoster.com for more information.
Size: 4 - 8 participants. Date and time to be determined.